Hosting Desk's Easy to Use Interface!
---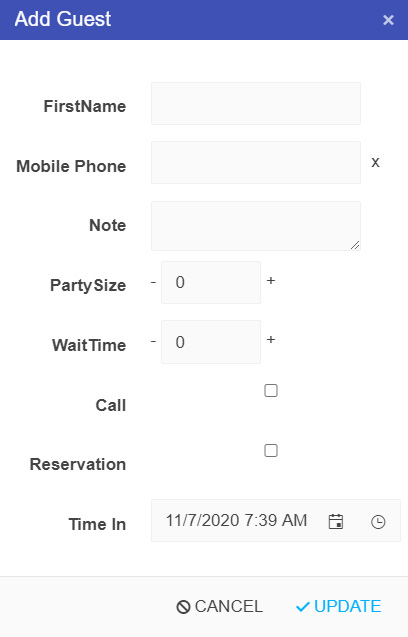 Add a Guest to the Wait List with Ease.
Add Guest Information
Add the Name.
Add the Mobile Phone. (Click the "X" if they don't have one).
Add a Note if needed.
Update Party Size.
Update Wait Time.
Click Call if they would rather receive a voice call. (Flip Phones).
If Reservation
Click Reservation (They'll get a text an hour before).
Set the Time In for a Reservation. No need to set for in house guest.
Save
---
Color Coded Queue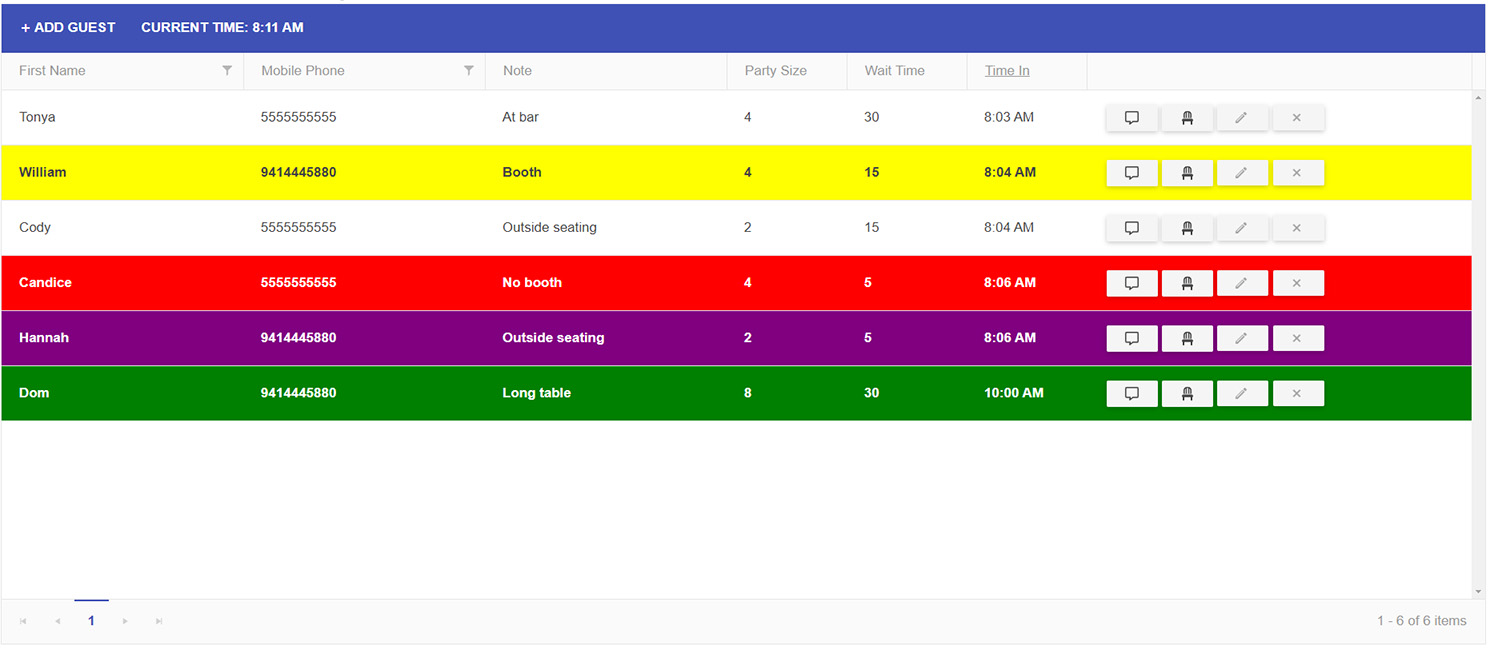 White = Guest is waiting in queue.
Green = Reservation
Yellow = Notification sent. Table ready.
Red = Wait Time has been reached or passed.
Purple = Notification sent AND Wait Time has been reached or passed.
---
Weekly View